We take people out for fishing charters in Dauphin Island, AL, Mobile, AL and the surrounding areas to chase trophies or for pleasure cruises and sightseeing tours. Our Islamorada Boatworks Morada 24 comes equipped with all the professional equipment you need to have a successful inshore fishing trip including spot locking trolling motor, 2nd Station with complete controls for sight fishing, dual PowerPole shallow water anchors and the latest electronics from Simrad.  Our knowledgeable Captain JayO can provide everything from basic fishing training to tips on landing a trophy fish. Feel free to contact us with any questions!
Trip Info & Rates:
Call for Pricing. All trips require a $200 deposit at the time of booking.
Prices do not include gratuity. Multiple boat trips can be arranged.
Standard Inshore:
1-3 Anglers, 4th Angler Can Be Added for an Additional Cost
This trip will consist of fishing the inshore waters of Mobile Bay, the nearshore areas around Dauphin Island and Fort Morgan, the Mobile Tensaw Delta, and the tributary river systems of Mobile Bay. We fish for trout, tripletail, redfish, flounder, sheepshead, white trout, pompano, spanish mackerel and ground mullet. The trips can be 4, 6 or 8 hours.
Trophy Trout:
1-2 Anglers
It is best to book these trips in advance so we can look at celestial tables and tidal movements in order to maximize your odds. We recommend no more than two anglers for this type of charter due to the nature of the trip. A lot of clients prefer to take this trip solo so they can have all of the shots. We fish until you throw in the towel. While you can catch the trophy of a lifetime anytime you are out on the water, on this trip, we will use specific tactics, baits, and historical data to try and put you in the best position to catch a trophy speckled trout.
Tripletail:
4 Hours or 6 Hours, 1-2 Anglers, 3rd Angler Can Be Added for an Additional Cost
For this trip, we will specifically target tripletail and cover as much water as necessary to find these elusive fish. The half tower on our Morada 24 is optimal for finding tripletail. It is best to schedule this trip in advance in order to try and get optimal fishing conditions.
Combo Inshore/Tripletail:
6 Hours, 1-3 Anglers, 4th Angler Can Be Added for an Additional Cost
On this trip we will target traditional inshore species for the first half of the charter and then target Tripletail for the second half.
Sheepshead Spawn:
6 Hours, 1-3 Anglers, 4th Angler Can Be Added for an Additional Cost
For this trip we will be specifically targeting Sheepshead during their annual spring spawn. (This is a seasonal trip and is available from February through March/early April).  On these charters we will venture out to the natural gas platforms in Mobile Bay or the natural gas platforms just outside the mouth of Mobile Bay.  During the spawn the Sheepshead can get really stacked up and it can lead to some none stop action.
Empty Coolers:
6 Hours, 1-3 Anglers, 4th Angler Can Be Added for an Additional Cost
This trip is a catch and release trip that was inspired by our good friend Captain Wayne Davis in Port Mansfield, TX. As our fishery resources become increasingly pressured we felt compelled to offer this trip as a conservation effort. Anglers may participate in the CCA tagging program on this trip is they like. If you choose to tag fish we will submit the data and we will share the returns with you when and if we get a recapture. Customers electing for this trip shall be entered into a drawing for a prize pack from our sponsors which also will include a free Empty Coolers trip for the following year.
Sightseeing Tours/Sunset Cruises:
2 hour trips.  4 people max for this excursion.
*See Below For Available Lodging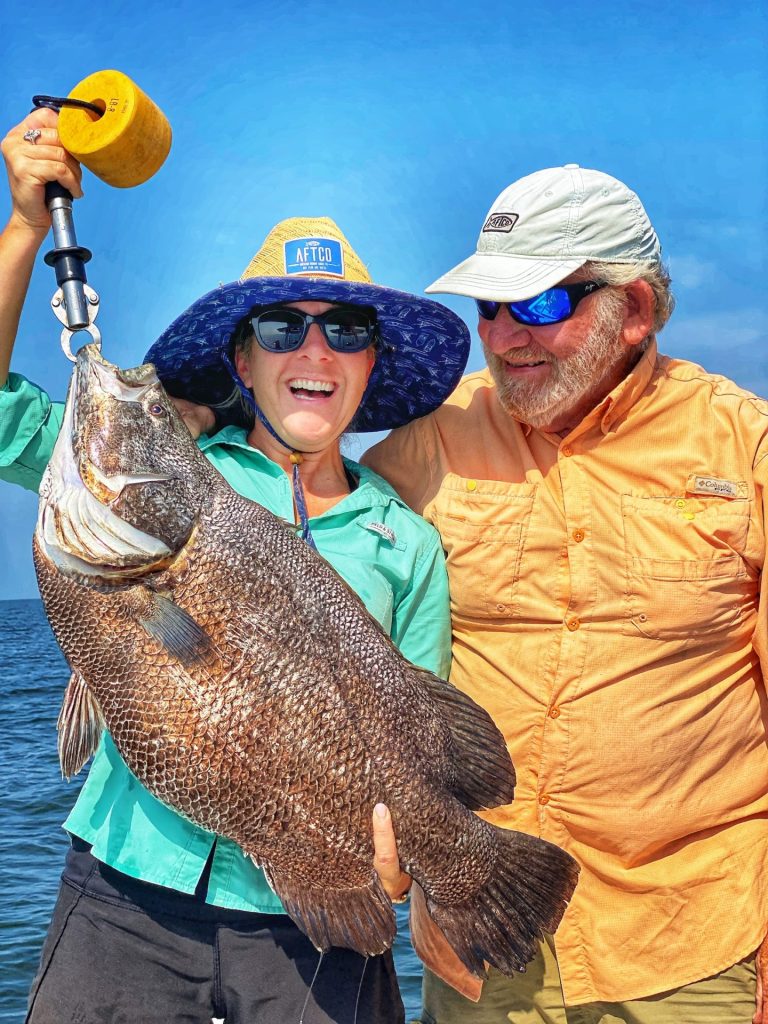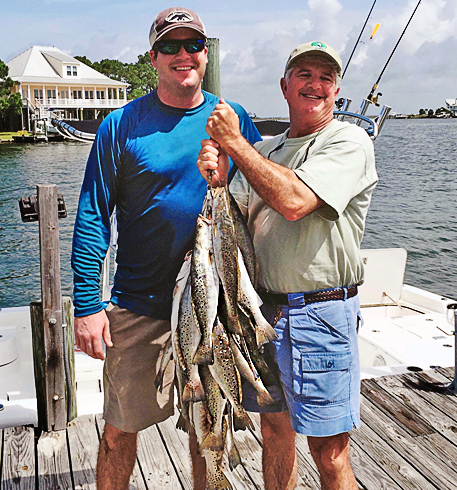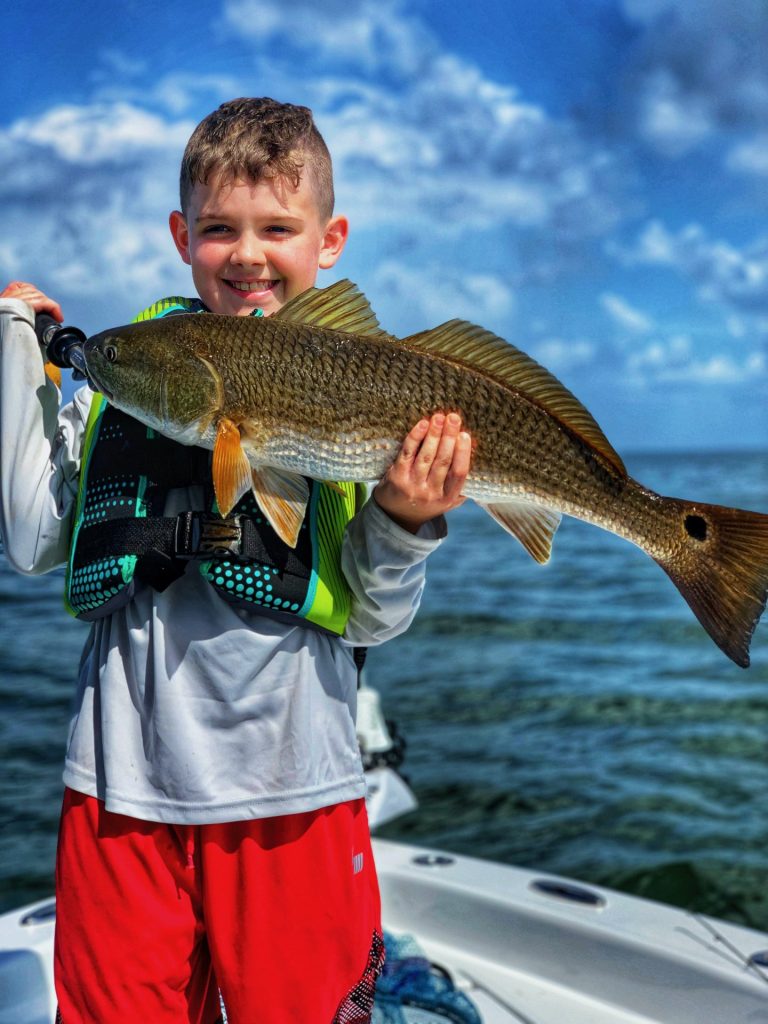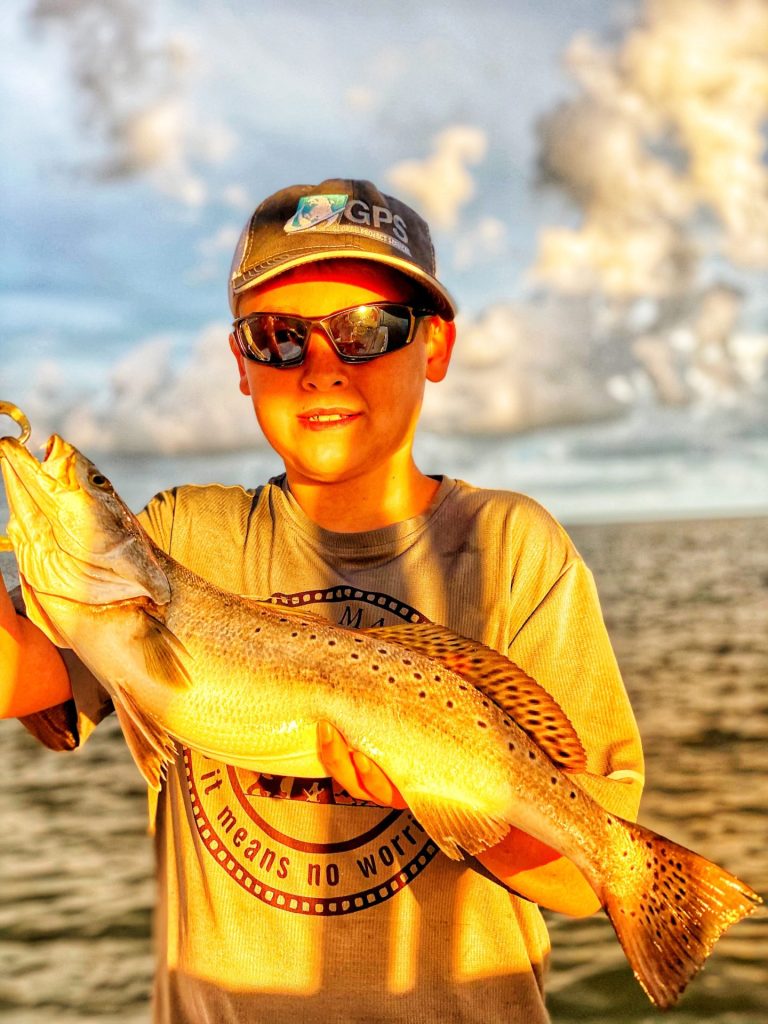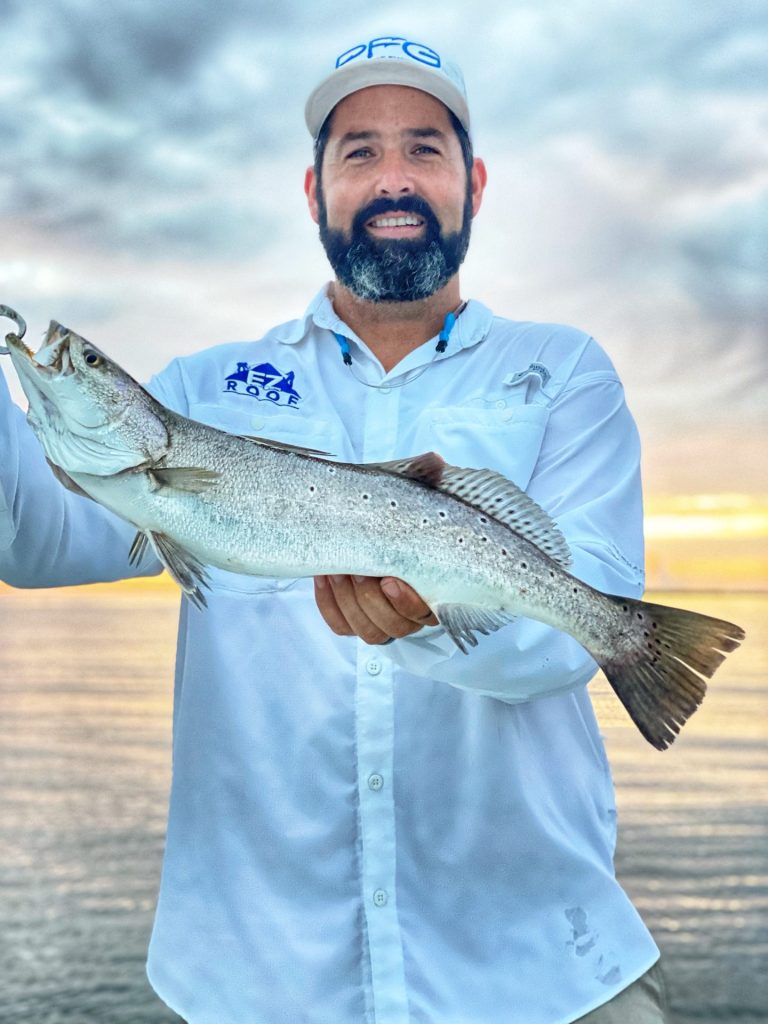 Lodging Package:
We have access to a waterfront rental with sunset views on the Mississippi Sound that can accommodate 4 people. Please email us or call 251.379.1420 for more information on this package or to learn more about our fishing charters in the Mobile Bay area.
Launch & Pick-up Locations
Dauphin Island
Fort Morgan
The Causeway/The Mobile-Tensaw Delta
Theodore Industrial Canal
Dog River
Bayou La Batre
Daphne
Fairhope
Fowl River